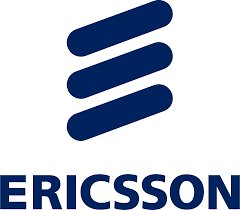 C++ Component Developer
Ericsson
Budapest

Állandó
Teljes munkaidő
As the tech firm that created the mobile world, and with more than 54,000 patents to our name, we've made it our business to make a mark. When joining our team at Ericsson you are empowered to learn, lead and perform at your best, shaping the future of technology. This is a place where you're welcomed as your own perfectly unique self, and celebrated for the skills, talent, and perspective you bring to the team. Are you in?

Come, and be where it begins.

Our Exciting Opportunity

We are developing these reusable components for Ericsson customer Applications in 5G Core and IMS solutions, both CBA (Component Based Architecture) and ADP (Application Development Platform) architecture environment: DBS, Dicos and Diameter. All components are written mainly in C\C++, but we also use Python, GO, Rust, Java and Unix scripting. The team is in Hungary, but we also work together with Swedish, Vietnamese, Australian, Finnish, Canadian colleagues on other components.

We are looking for C-Diameter component developers, which product is a standard implementation of Diameter signaling management system for CBA components and CBA based applications. Written in C++ 11 in a platform-independent way to easily support CBA and ADP architecture.

CBA - Component Based Architecture: CBA is Ericsson's latest generation of strategic telecommunication platform. Fast, reliable, scalable cluster architecture, data access and flexible load distribution. Based on standard APIs. More and more Ericsson Applications are running on CBA platforms, both native and virtual / cloud environments.

ADP - Application Development Platform: We have already started to work also with the implementation of the new generation of these components which will follow Ericsson's microservice based cloud-native architecture.

You will,
Develop, maintain and support the CBA C-Diameter solution and get prepared for developing incoming future generic service ADP projects in microservice world.
To be successful in this role you must have:

Solid experience and interest in more of the following areas:
Good programming and troubleshooting experience in object oriented C++ preferably on Linux
Knowledge of STL container
Understanding of distributed systems
Advantages:
experience in concurrent programming
experience in asynchronous programming
experience with using virtualization technologies (Docker, K8S)
understanding of Boost library, smart pointers, STL containers
experience in GDB, GIT, Bash, Python, Robot frame work
understanding of Cloud Native, Microservices, DevOps
interest in leadership roles (Scrum Master, Team Leader or Technical leader roles, like System Manager, Architect)
knowledge in English, both written and spoken
What we offer
Flexible working hours
High standard working environment (recreation room, bicycle storage, parking lots…)
Easily accessible location
Competitive compensation package, wide range of cafeteria elements, annual bonus
International career opportunities
Great team spirit, fun events
Professional communities
Extensive professional development opportunities
Subsidized language courses
Mobile with 4G, laptop
Local medical service
Relocation support
Location

Ericsson House

Budapest, Hungary

What´s in it for you?

Here at Ericsson, our culture is built on over a century of courageous decisions. With us, you will no longer be dreaming of what the future holds - you will be redefining it. You won't develop for the status quo, but will build what replaces it. Joining us is a way to move your career in any direction you want; with hundreds of career opportunities in locations all over the world, in a place where co-creation and collaboration are embedded into the walls. You will find yourself in a speak-up environment where empathy and humanness serve as cornerstones for how we work, and where work-life balance is a priority. Welcome to an inclusive, global company where your opportunity to make an impact is endless.

What happens once you apply?

As a first step within our selection process, you will be asked to fill out our technical tests based on your experience and preference to work in.

The candidates who best match the criteria for the position, will move on to the next step in the process - the interview.

Do you believe that an organization fostering an environment of cooperation and collaboration to execute with speed creates better business value? Do you value a culture of humanness, where fact based decisions are important and our people are encouraged to speak up? Do you believe that diverse, inclusive teams drive performance and innovation? At Ericsson, we do.

We provide equal employment opportunities without regard to race, color, gender, sexual orientation, transgender status, gender identity and/or expression, marital status, pregnancy, parental status, religion, political opinion, nationality, ethnic background, social origin, social status, indigenous status, disability, age, union membership or employee representation and any other characteristic protected by local law or

Primary country and city: Hungary (HU) || || Budapest || R&D Stud&YP

Req ID: 470905

Ericsson